Digital Marketing Executive
Why should you come and join the team at Risk Crew?
You like the idea of working alongside a friendly and supportive team in an industry that has a strong purpose.
You share our passion to help organisations strengthen their defences against cyber threats and want the opportunity to use your knowledge and skills to help us deliver that.
What will I achieve in my first 12 months?
Beginning with a structured induction plan, you'll progress step by step until you're fully equipped with the tools and knowledge you need to start adding value to the marketing department.
You'll develop a deeper understanding of the services we offer at Risk Crew to help you get started on creating and delivering successful marketing campaigns.
You'll enjoy a varied workload that includes…
Social Media Management:
Collaborating with the Marketing Manager to design and implement social media strategies to align with business goals
Creating & optimising content across social media channels
Managing the content calendar, schedule for release at optimal times
Monitoring users' engagement and reporting on analytics
Staying up-to-date with current trends and best practices
Email Marketing:
Creating emails with testing A/B
Managing the content calendar, schedule or release at optimal times
Monitoring users' engagement and reporting on analytics
Collaborating with the Marketing Manager to implement email growth strategies
Creating, monitoring and optimising email funnels
Blog Management:
Blog Management (with the support of the Marketing Manager)
Creating & optimising content for SEO
Managing the content calendar, assign and schedule posts for release at optimal times
Reporting Analytics
Engaging subject matters experts to write content
Website Management:
Optimising Content for SEO and Lead Generation
Updating plugins
Editing html when needed
Creating webpages and landing pages for Google Ads
Monitoring site through SemRush, fixing any errors, or adding suggested content changes
Reporting analytics against set KPIs
Tracking engagement for optimisation
Setting up conversion tracking
Creating and executing a backlink strategy
Also, let's not forget that you will also be attending a social event or two which will help you build relationships and have fun.
Okay, I like the sound of this. What do you need from me?
We're happy you asked…
You'll need:
A degree in marketing or a recognised marketing qualification (ie. Chartered Institute of Marketing)
At least 2 years work experience in Social Media, Email Marketing, Website and Blog Management and with SEO optimisation
To enjoy working as part of a team
To welcome and encourage feedback and training in order to develop your skills
A solution-focused approach
To demonstrate creativity
The energy and drive to help us deliver our mission and values
To thrive on seeing measurable results
A passion for all things Marketing and a desire to be challenged to be the best you can be
To have the confidence to influence internal and external relationships
If this sounds like you, then we'd love to meet you.
Apply
Your application has been successfully submitted.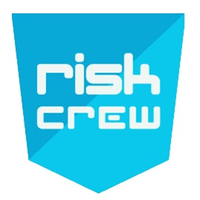 Shelter from the Storm