Marketing Manager (Membership & Training)
This job is no longer accepting applications.
Operating right around the world, we're a diverse team of highly mobile, technically adept content producers, event organizers, and training providers. We believe in quality of content and delegate experience as our guiding light.
We went through an amazing ten years of growth, then reshaped our business entirely to survive the pandemic. Part of that survival is thanks to our premium content subscription business, which is growing fast and operates in close harmony with the remote training workshops we deliver to the general public and our corporate clients.
We are looking for an experienced Marketing Manager to join our small team in a growing business. You will be the driving force behind the growth of our membership and training products, focusing on testing out brand new initiatives to bring more product professionals to our much-loved brand.
This is a pivotal role in growing our business; we seek someone who can demonstrate a successful track record with growth initiatives and who is keen to join the team and make an instant impact. We are looking for a tech-savvy, detail-oriented, creative, and confident individual with a background in growth marketing, performance marketing, SEO, lead generation, and more.
GOAL: Growing our membership and training offerings, contributing heavily to the businesses goal of growing our repeatable revenue streams.
What you'll be doing:
Working with our Director of Marketing to decide on strategy for growth projects
Researching, proposing, and executing on growth initiatives
Testing, tweaking, and regularly reporting back on progress and making suggestions for improvement
Who are you?
You are:
An experienced marketer with at least four years in marketing-only roles, and experience working on growth projects
Curious and creative - in terms of new technology or marketing techniques we may not have tried before. This role is about thinking outside of the box (as well as implementing best-practice) so we need a curious and creative mind
Data-driven – you need to be good with data (experience with Google Analytics and other platforms as appropriate). The ability to understand and use data to inform your next steps and to understand the success of campaign activities will be pivotal for this role
A great communicator (both written and verbal) - you need to have first-class written communication skills for this role
Tech-savvy - happy to learn new platforms and not phased when things get technical!
Detail-oriented - the small things really do matter!
Comfortable working on your own, making decisions, but also knowing when to ask for help or a second opinion
A team player
Comfortable suggesting ways to improve on our current processes, even when part of a new team
Happy to just get stuck in and do the boring stuff sometimes
Comfortable working remotely on a full-time basis
You have:
Confidence with paid media (Facebook, LinkedIn, YouTube, Twitter, Google etc)
Experience with lead nurturing and a firm understanding of the customer journey and sales funnel
An excellent understanding of SEO
Strong skills in messaging and marketing copywriting, with an emphasis on effective storytelling
Confidence in your marketing knowledge and skills – you're happy to push back and feel confident in making decisions
If you really want to stand out in the crowd, you'll get bonus points for any of this:
Experience with our platforms: Wordpress, Mailchimp, Eventbrite, Paddle, Zapier
Experience in B2B in tech
Experience in a small company
Experience with marketing design work, or in the least, a good eye for design
Benefits
£35,000-£40,000
A distributed remote team from day one, we've been living the remote work life for ten years now and we'll set you up for success in this environment. We work flexible hours – you'll know what needs to be done, when meetings are scheduled, and so on. We expect you to be present when required, and to manage your time outside that – exercise, school runs, self-care breaks and dog walks are part of team life here.
We offer 25 days per year paid holiday and a contributory stakeholder pension
When it's possible to gather people together, we tend to socialise over great team dinners!
Apply
Your application has been successfully submitted.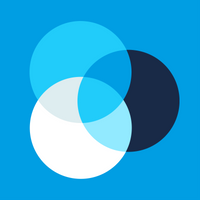 Build products people love