Marketing Executive
Are you a creative marketer who loves combining great design with data to drive growth?
Who we are:
We're The Inni Group, an award-winning tech & accountancy firm with ambitious growth plans based in Derby.
The role:
We're looking for a visually creative, data-driven Marketing Executive to join our Go-To-Market team. This is a new role focused on demand generation and driving leads for our SaaS and accountancy brands.
What you'll do:
Implement marketing strategies to achieve the company's growth objectives.
Attract, engage and convert target audiences through high-performance visual content including landing pages, lead magnets, banners, adverts, social media content and videos.
Develop and activate marketing campaigns across earned, owned and paid channels to drive growth, engagement and generate quality leads on budget.
Optimise, enhance and improve customer acquisition and conversion rates through data-driven initiatives that deliver on our sales objectives.
You'll have:
A proven track record of generating leads and driving growth, ideally in a SaaS role.
Design and video editing skills to create scroll-stopping content using tools such as Adobe CC, Canva, Davinci resolve and Premiere Pro.
Experience running campaign and content optimisations, A/B testing and using data to improve campaign performance.
Experience running effective paid campaigns to generate demand and grow sales
Experience successfully using social media for content distribution, audience growth and lead generation, including YouTube, Facebook and LinkedIn.
Experience using AI tools to improve daily productivity.
Experience with Hubspot is preferred.
A proactive, positive, problem-solving mindset, you'll be willing to get stuck in and help colleagues.
Why work at The Inni Group?
Think accountancy is boring? Think again.
We're a part-tech firm, part-accountancy firm at the start of an exciting growth journey. We're busy building apps, delivering professional services, and even launching TV shows to our rapidly growing social media audiences. We're leading exciting changes in how accountancy is delivered through technology and have won many prestigious awards, including the Queen's Award for Innovation.
But, enough about accountancy: WE LOVE MARKETING! 💞
We're a business that understands and appreciates the value of marketing and the power of great content. We embrace change and new technology, and actively encourage new ideas and out-of-the-box thinking.
We've won a Drum Grand Prix Award for our PR campaigns and were finalists for In-House Marketing Team of the Year at this year's Accounting Excellence Awards.
If you're a passionate marketer who gets excited about making a difference and achieving goals, we'd love to have you on our team.
👉 Learn more about working at Inni.
👉 Check out Provestor, one of our accountancy brands that you'll be working closely on.
Some of our benefits include:
Flexible hours and hybrid working: We're true believers in you being accountable for your own productivity, which includes where you want to work (at home or in the office), and flexibility on your hours. It's likely you'll be in the office a couple of days a week for the things that work best face-to-face.
Your birthday off, plus annual profit share: As well as your salary, we have an annual profit sharing scheme. You'll get your birthday off, and you also get additional holidays for long service.
Private health insurance and employee support: When life gives you lemons, we try to help too. You'll get paid sick pay, excellent private health insurance, a confidential employee assistance helpline and a supportive team.
Office working perks: You can cycle to our office thanks to our cycle-to-work scheme (it's a 9-minute ride to the train station). It's a short walk to Derby city centre to catch a bus, or if you drive there's free parking on-site and nearby. Our offices are in a characterful Victorian railway building and we provide free healthy snacks, good coffee and there's a relaxed dress code.
Company-funded social events: Finally, we have an active company-funded social calendar: expect Christmas parties, summer BBQs, and 10k runs to burn off our bake-offs and fast-food Fridays (running optional).
How to apply:
Send your CV, a covering letter (video applications are very welcome!), and examples of your work to hollie.chapman@provestor.co.uk.
Job details:
£30k per year salary
Monday to Friday
Full-time (37.5 hours)
Derby/Hybrid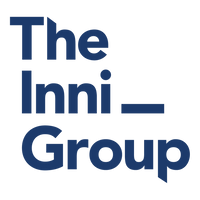 Home of inniAccounts and Provestor